La casa
is located in the Terre Verdiane area - an interesting route that combines Italian food, wine, Ferrari, Dallara and opera: a unique and unmissable experience to appreciate and delve deep into Italian culture.




Close by are tennis court, golf centresand 'Fidenza Village' Europe's largest Outlet, selling only the best fashion brands. It is a 30 minute drive Maranello, the home of FERRARI. Available for holidays and events, the villa can be reached from Milano and Bologna airports.


"It is the time you have wasted for your rose
that makes your rose so important. "
Antoine de Saint-Exupéry, The Little Prince
The old farm house
The mansion has been creatively renovated utilising the original building materials such as: red bricks, wooden beams, baked clay and wrought iron. The historic farmhouse layout has been transformed for modern day use.




The old cowshed is now an elegant dining room; the old barn is now a spacious bedroom with private balcony. The outdoor verandah, once used to store sheaves, is now a perfect relaxing place with sofas and tea tables - a cool haven during the hot summer months.

Home is not a place
it'a feeling
we love having people relaxing in our home
---
Bedrooms
The bedrooms are located on the first floor and in the loft. The shabby-chic decor style creates peculiar and unique bedrooms where one feel at home. On request we can send you the floorplan to better arrange your staying.





Some bedrooms are on suite,s whilst others have a shared bathroom. There is a large vintage bath tube. We love chilling in the bathroom so they are all wide and comfortable.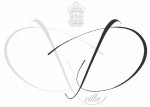 ---